Rimulas is a small restaurant located in the historic center of Voghera, in Lombardia, Italy.
The dining room, a long narrow space between the open kitchen and the pedestrian street, can host up to twenty-four guests. 
The space is divided in two main areas: the dining room, in the oldest core of the building, and the service areas (toilets, storage and kitchen) in an added volume towards the backyard.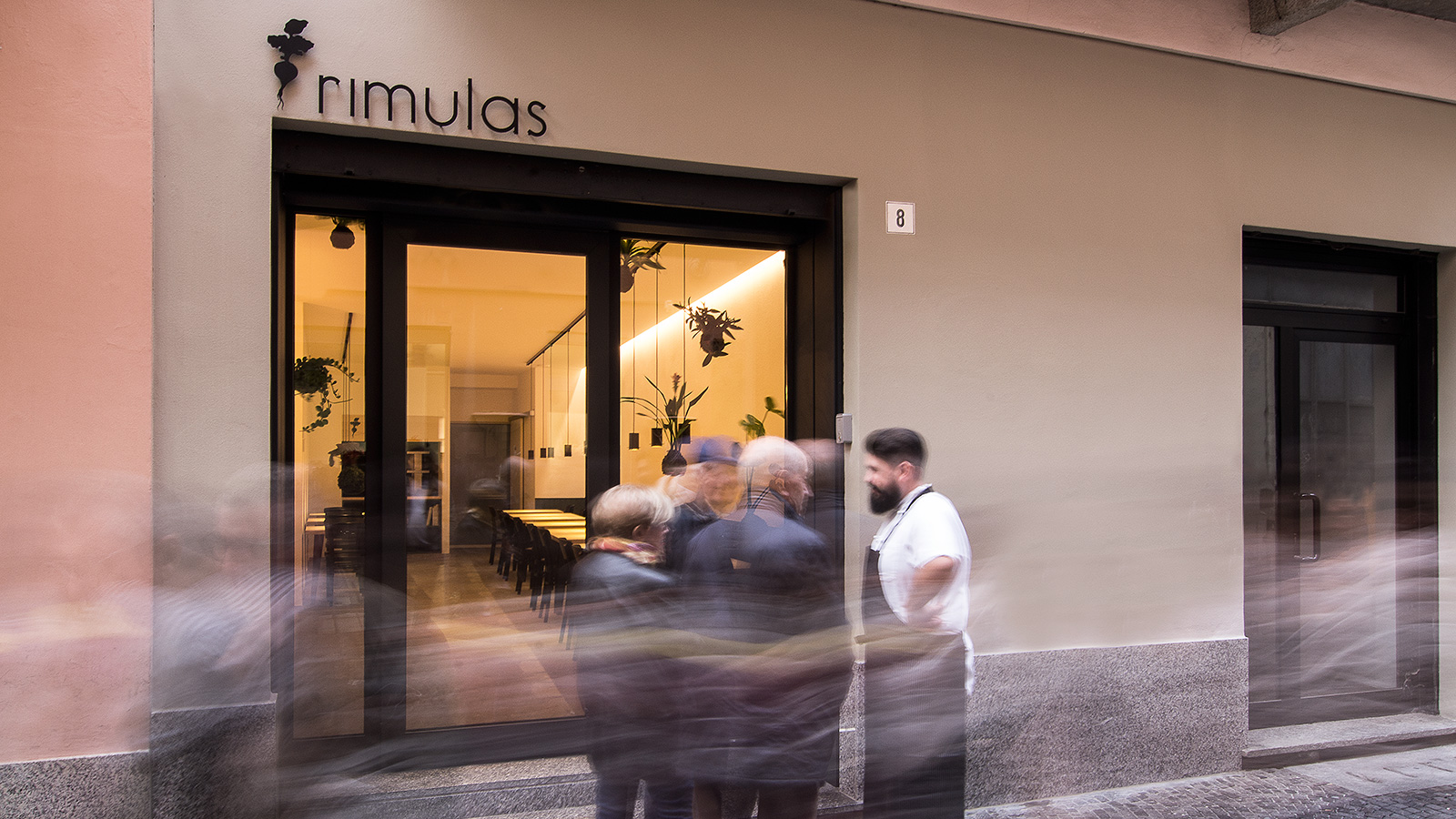 The palette of the intervention is reduced to just a few materials and colours: a grey stone floor running all over through the different rooms, black for the steel elements and chairs, natural ash wood and a specific dark mat green that characterise the restaurant. Green has been used for the custom made boiserie in the dining room, for the fixed furniture and for the wall tiles in the open kitchen.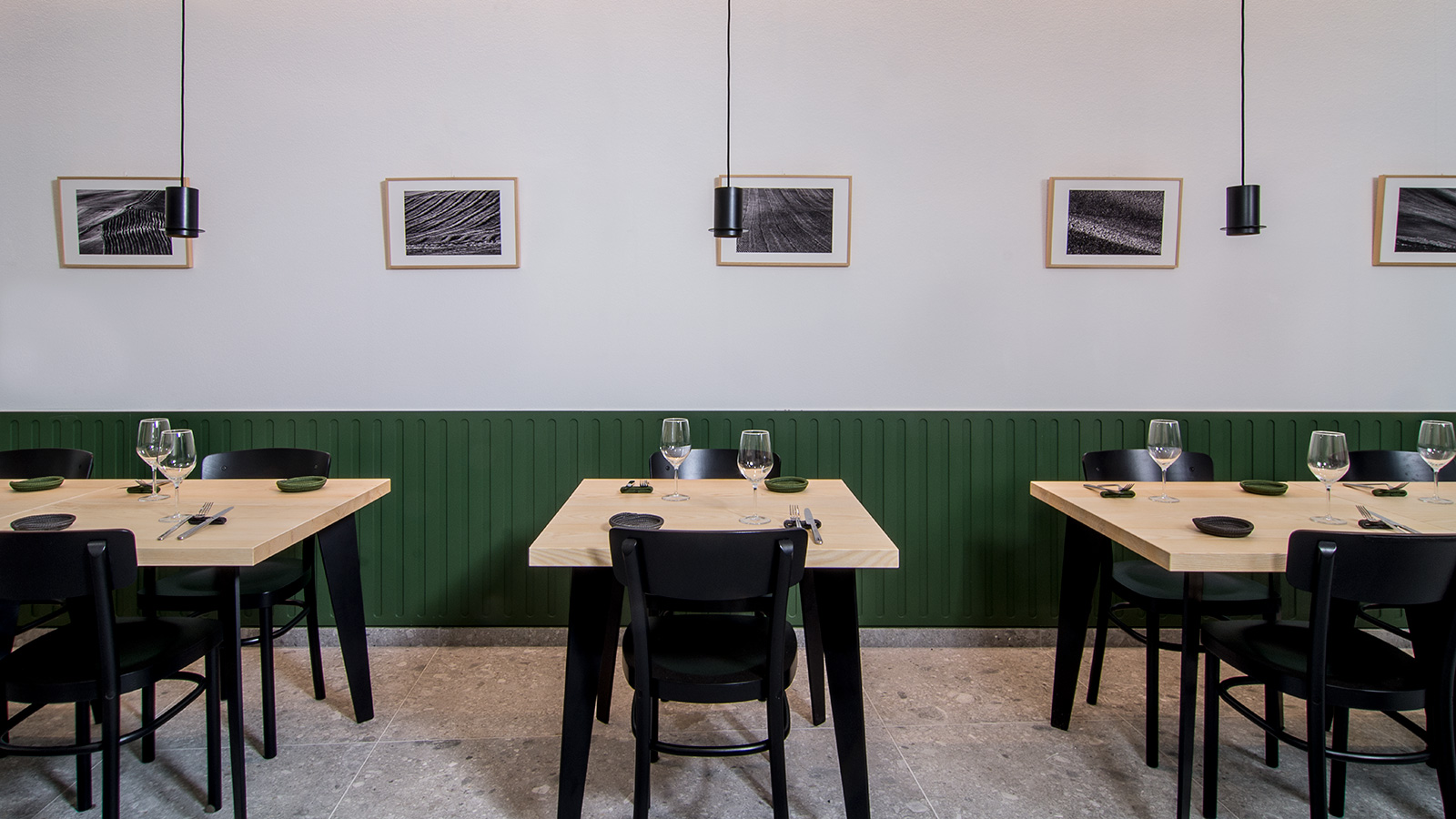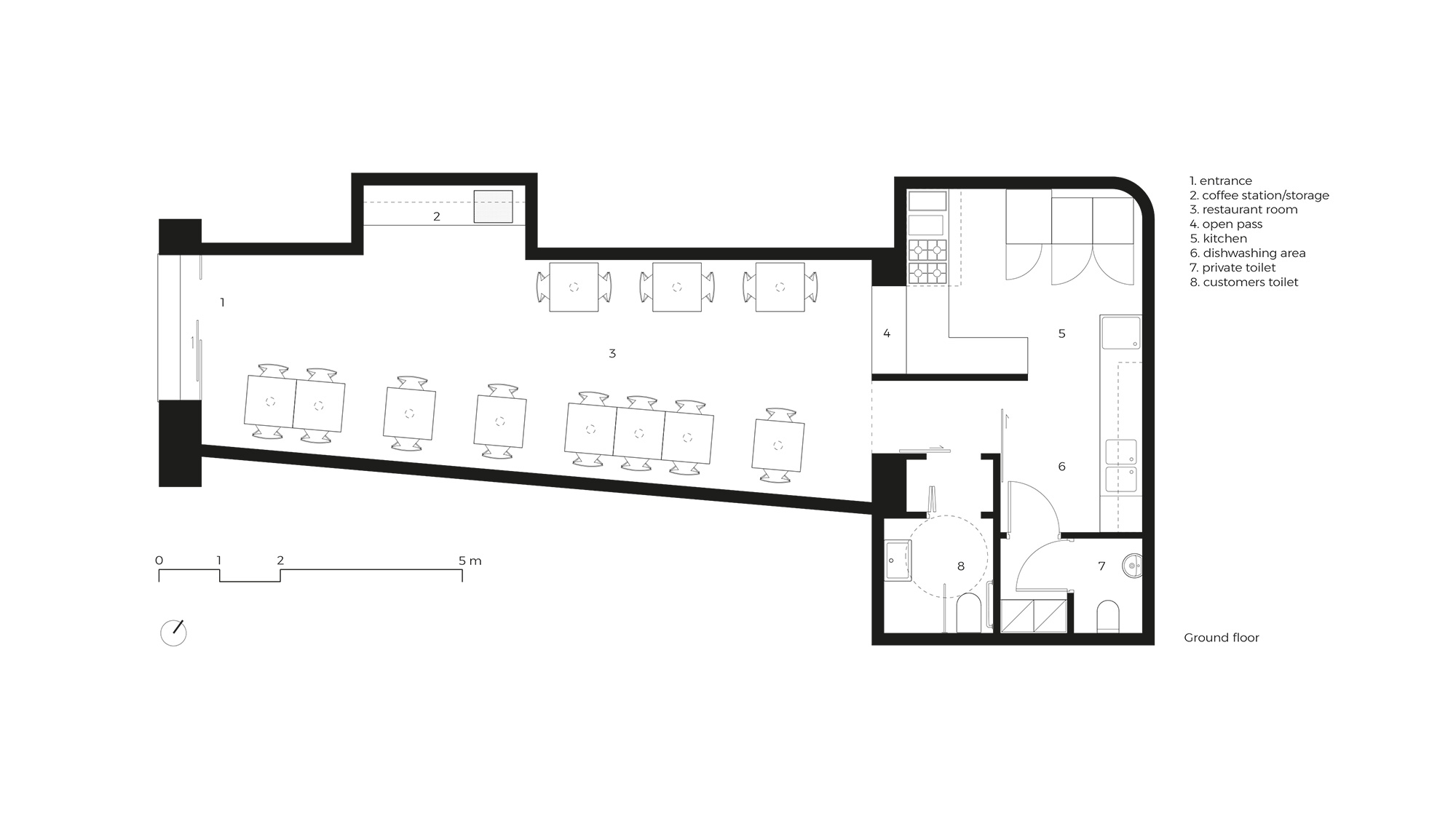 Each piece of furniture, except the dining chairs, has been designed and custom made for this project, including the solid wood tables with black steel legs and the pendants illuminating each table. All the pieces have been developed together with selected local artisans to combine minimal contemporary design with craftsmanship and skills.
The layout of the room is extremely flexible and each table can slide together with the pendant lamp to reconfigure the space allowing singles, couples or small groups to dine at the same time each one with the same soft illumination and distance from the next guests.